The environment
---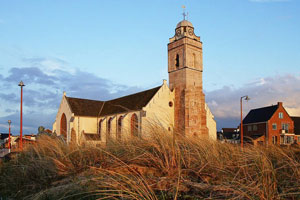 Katwijk aan Zee is a popular family seaside resort. The beautiful beach and the recently renovated walking promenade and the dunes are connected with each other. The beach as well as the promenade of Katwijk is unique. The beach is characterized by "beach pavilions" and the promenade by the beautiful dunes and homes.
Katwijk is attractive to visit year-round, and in the summer to enjoy the beach and the sea. The 4.5 kilometer long beach has several good beach pavilions. In the winter it is a brilliant place for beach walks. There are beautiful bike routes through the dunes and the bulb fields.
Directly behind the promenade there are small streets that offer protection against the wind from the sea. Next to the authentic court with fishermen's houses there is a modern, partly-covered shopping mall. The almost 150 stores, including a supermarket, butcher, greengrocery, bakery, but also modern boutiques are a stone's throw from the apartments.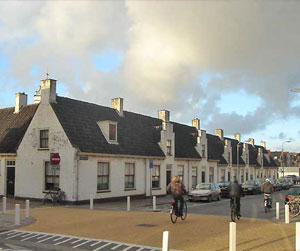 There is a tourist market in the center of Katwijk on each Tuesday from June 23, 2020 through August 25, 2020. There is a different theme each week, like maritime/opening fishing week, health, books and art, beach works, old timer day, etc.
There is something to do in Katwijk for everyone. There is an active harbor with an open connection to a lot of water sport areas in and around the area. There are also beautiful monuments, like the Andreas church, lighthouse the "Vuurbaak" and the Spinoza home, which are worth a visit.
Katwijk also has something to offer to culture history lovers. Museums display a lot of the history of the fishing town. The Katwijk museum is located in a ship owner's house that was renovated in the beginning of the twentieth century. Nothing was changed to the original ship owner's house, there are different exhibitions about the old Katwijk.